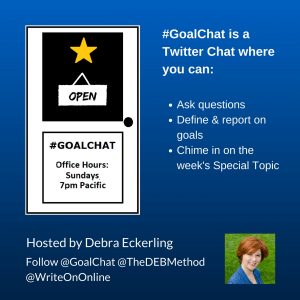 Last month, I started doing recaps for the #GoalChat Special Topics via Twitter Moments.
Here are the recaps for July:
#GoalChat 7/15/18 – Work-Life Balance
#GoalChat 7/29/18 – August Goals
#GoalChat takes place Sundays at 7pm Pacific/10pm Eastern to set goals, ask questions, and get support. Please join us! And feel free to tweet to @GoalChat throughout the week.
Tags:
#GoalChat
Goals
Recaps